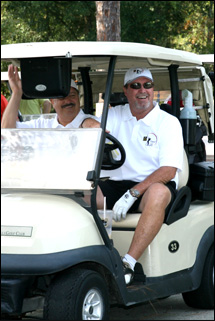 Welcome to the Volusia County Chapter of the Business Golfers Network - "Your Business Club on the Golf Course." Membership in the Business Golfers Network is open to all business people and business golfers of ALL skill levels, men and women, who are 18 years or older. Business members who do not golf are invited to participate in the monthly business networking, lunch and business forum/seminars. Monthly lunch and business meetings will be held at the beautiful Pelican Bay North Club, located in Daytona Beach, Florida. All members will be notified, via e-mail, about the monthly meeting and each member will receive a copy of the meeting agenda.

Advantages of Membership:
Join a community of business people who love the game and the opportunity to participate
Opportunity for business development
Develop business relationships
Organized monthly Business Networking.
"Lunch & Learn" - Business Forum
One-stop shopping for all your golf needs
Have a positive impact on your professional career
Network with members from all business backgrounds
Major Discounts on 4-Color Business Printing and Business Websites
Opportunity to Network and increase exposure to your business and potential client base

Membership Levels - The Business Golfers Network offers Two(2) Levels of membership:

Business Membership - This membership is ideal for any business person, or the casual business golfer who would like to participate in the networking lunch, business forum and choose to play in the monthly golf events, on a selective basis.

Membership includes the following benefits: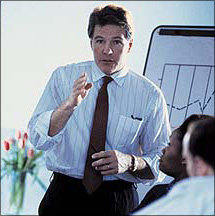 Participate in Monthly Business Networking/Lunch
Participate in Educational Business Forum/Seminars
Business Logo/Link of front page of website
Business Photo/Web address on members page
E-marketing opportunites
Business development opportunites
Local area marketing opportunites
Obtain up to 25% off on brand name Golf Merchandise
Discounts on Golf Lessons
Discounts on participating Restaurants
Discounts on 4-Color printing needs
Discounts on Business Website creation and hosting
Option to pay and play in selective monthly golf events

Business Club Membership - Includes ALL the benefits of the Business Membership PLUS:

Participate in the monthly Golf Networking event
Official USGA handicap through the GHIN system
Option to invite Business Guest(s) to play in monthly golf events at special rates
Discounts on golf green fees at participating golf courses
Special passes to PGA & LPGA Tour Events, when available